THE DEAD GIRL UNDER THE BLEACHERS is complete, and I'm looking and searching for the BEST agent and or publisher that will love my book as much as I do.

Here's a little snippet about the 86,000 word novel.

Three girls…
Three dead bodies…
The quiet town of Craven Falls is depleting in population. One by one…

Scarlet Fitzgerald thought it would fun to play a game on Laura Stevenson, a nobody at Craven Falls High, but what happens when the game unleashes buried secrets Scarlet doesn't want anyone to know about? Secrets that could get someone killed, including herself.

Three can play a game, but one of them ends up dead…

I have also finished the rough draft of STRING OF LIES book 2 in the Craven Fall series. Book 3 is in the finishing stages as well. Titled: THE BODY IN THE ROAD.

Each book has new and returning characters in them, and of course, more mystery that will keep you thinking until the very end.

Happy Reading!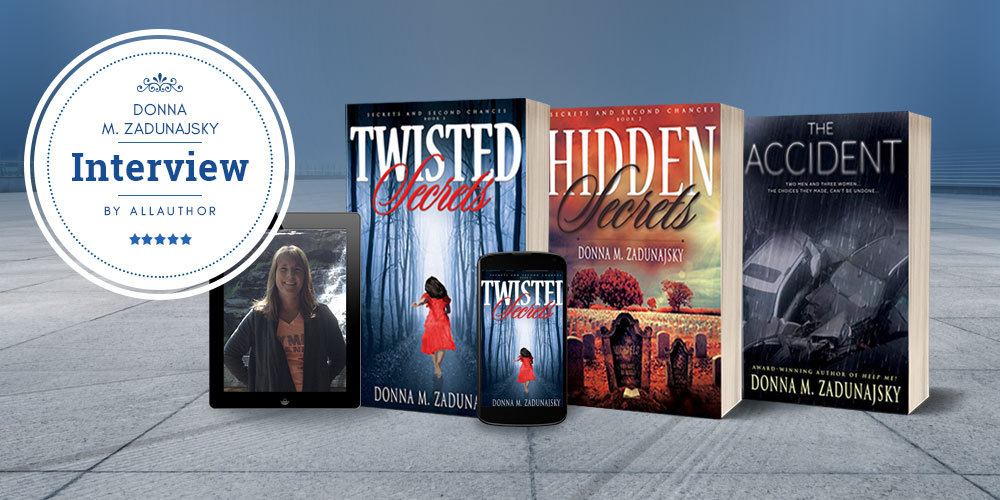 In the year 2018, Donna M. Zadunajsky has learned to accept things the way they are and not stress over them. The author still works at a Veterinary four days a week and writes 3-4 hours every day but Saturday. She enjoys reading and watching TV. Donna loves writing a series. When she was young, she had always wanted to be a school teacher. Children's book to her are harder to write. She reads a lot of books, so she tries not to have any of her books relate to their plot. Currently, she is working on a YA series. She finished Book 1 and 2 and now working on Book 3. Read full interview...